COS May 2021 Conference
and Beem-Fisher Awards
Monday, May 10, 2021
Residents:  6:15-6:55 P.m.
Program:  7:00 - 8:30 p.m.


Guest Speaker:
William R. Nunery, MD
"Ophthalmic Graves' Disease: The Importance of Subtypes in the Age of Teprotumumab" 
Virtual Online Meeting/Webinar
Please note . . .  we are pleased to continue the tradition of excellent educational opportunities for COS members in a "virtual" format during the coronavirus pandemic.  The health and safety of our members is foremost in our thinking, and we certainly look forward to when in-person meetings can resume.
Meeting Registration is now open

Please note . . . registration will close at 2 p.m. Monday, May 10
When you click on the registration button above, it will take you to the COS meeting registration form.  Member log-in will be required.  Just follow the instructions provided on the form.  Each registered member will receive a confirmation email that also contains the Zoom meeting link.  Once you click on that link, you will be asked to fill out a very brief Zoom form with your name and email address.  Submitting that will provide you with the actual sign-in for the meeting (which also will be sent to you immediately by email.)  You can complete the Zoom form at any time, but the sign-in link Zoom sends you cannot be used until the time of the meeting on May 10th.  We suggest that you sign-in to the conference a few minutes before the starting time(s) . . . 6:15 p.m. for the residents-only session, and 7 p.m. for the general meeting.
Our Guest Speaker for the Evening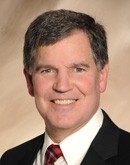 William R. Nunery, MD
Clinical Associate Professor of Ophthalmology Department of Ophthalmology and Visual Sciences; Director, Oculofacial Plastic & Orbital Surgery Service; University of Louisville
Louisville, KY
Born in Lexington, Kentucky, Dr. Nunery attended Case Western Reserve School of Medicine. He completed a General Surgery internship at UC-San Diego, ophthalmology residency at Indiana University, and his oculofacial plastic & orbital surgery fellowship training at Emory University, with Clinton (Sonny) McCord as his program Director.
Dr. Nunery has served as the Director of Oculofacial Plastic & Orbital Surgery at Indiana University and Methodist Hospital of Indianapolis from 1980 to 2015, and at the University of Louisville from 2005 to present.  Dr. Nunery has lectured internationally in Canada, South Africa, Israel, Saudi Arabia and served as visiting professor at numerous universities, including Harvard, Yale, and UCLA. He is past President of the American Society of Ophthalmic Plastic and Reconstructive Surgery.
Dr. Nunery has published numerous articles and textbook chapters on topics such as Graves' Disease, reconstruction of the anophthalmic socket, repair of orbital and periorbital trauma, numerous orbital and lacrimal topics. He has taught an ASOPRS fellowship in oculofacial plastic and orbital surgery for the past 30 years.
CME financial disclosure:  The speaker's conflict of interest disclosure will be made at the time of the conference.
Meeting Information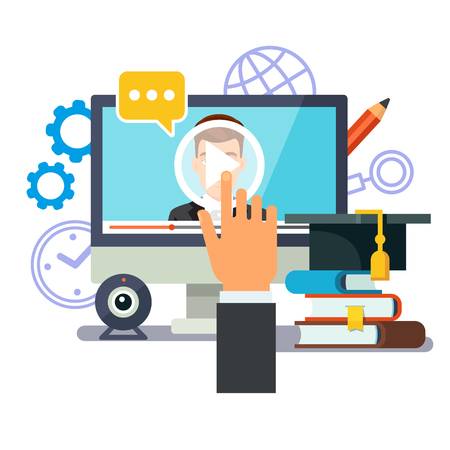 Because of meeting restrictions imposed by the State of Illinois due to the coronavirus pandemic, COS once again is organizing its quarterly conference and guest lecture in the form of an online webinar. This will be a "live" presentation using the "Zoom Meeting" platform. Participants will be able to ask questions verbally, and you will be able to hear the speaker through your computer or by telephone.  You will receive further details about how to sign-in, as well as using your webcam and audio.
Dinner Discount Program --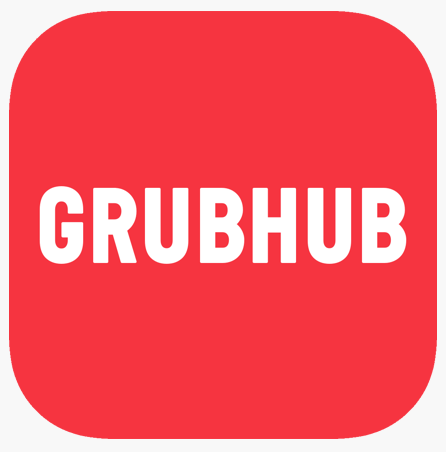 We have worked out a way for you to get a $30 discount on "take out" dinner ordered for delivery through GrubHub. Register for the meeting by NOON ON FRIDAY (May 7) in order to get the credit.
 
CLICK HERE to view details about how this program works.  Basically, we will post a $30 credit to your GrubHub account that is associated with the email address used for COS business.  You will be able to order -- using this credit -- beginning at noon on the day of the meeting for delivery at any time up until one hour after the ordering "widow" ends at 9 p.m.  View the GrubHub details webpage for specifics.
Program Schedule
Date:
   Monday, May 10, 2021
Time:

6:15 p.m. -- Residents Conversation with our Guest Speaker
An informal discussion with Dr. Nunery; moderated by Hassan Shah, MD.
7:00 p.m. - COS Business Meeting
Laura Sanders, MD; COS President
Announcement of the Beem-Fisher Awards and short presentations by each of the 1st-place winners
7:15 p.m. - Resident Case Presentations (15 minutes each)
7:45 p.m. - Guest Speaker:  
"Ophthalmic Graves' Disease: The Importance of Subtypes in the Age of Teprotumumab" 
William R. Nunery, MD
Educational Items
Course Director: Hassan Shah, MD
Target Audience: Practicing ophthalmologists, ophthalmology residents and fellows

Commercial Support
There is no commercial support associated with this conference.
---
Questions?
Contact the COS office at:  847-680-1666 or by email:  [email protected]